UPPER CHETCO CHARTER SCHOOL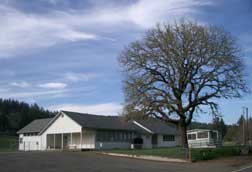 Upper Chetco Charter School:
Contact Us to participate in any of the following aspects of this unfolding project:
The Five C™ Learning System: Research, Development, and Implementation of the concepts presented in Beyond Counterfeit Reforms:Forging an Authentic Future for All Learners by Dr. William Spady. The Five C™ Learning System Framework is being developed for Upper Chetco Shool in Brookings, Oregon but is applicable in any learning environment from a homeschool setting to a corporate training situation.
Assessment - Staff and consultants are working with the Children's Studies Department at Eastern Washington University to develop and implement Action Research at Upper Chetco. This long-term plan will assess the effectiveness of the Five C™ Learning System. We invite educators to partipicipate in this process. http://www.ewu.edu/childrensstudies/
Homeschool Partnerships - Local homeschooling families are invited to visit Upper Chetco School to learn about ways we hope to support you. Please contact us if you are interested in on-line support as you work with your own children.
Click below to learn more about Upper Chetco Charter School:
Vision and Mission


UCC Abstract and Overview


Introduction to The Five C's


Teacher Job Description


Staff Application


Learner Registration Form